The Help was trending on Netflix this past week. Many believed this sudden rise in views was due to the recent protests and thus increase in communication about race. A number of people took issue with this being the movie of choice, saying it perpetuates the white savior trope, a storyline where a white character rescues people of color. There are so many other options to choose from where this isn't the case, that has BIPOC infront of and behind the camera, and they deserve to be highlighted.
1. Precious: Based on the Novel 'Push' by Sapphire
Writer: Geoffrey Fletcher (screenplay), Sapphire (novel)
Director: Lee Daniels
This award-winning movie set in 1980's Harlem was masterfully adapted for the screen, with Geoffrey Fletcher winning the Oscar for Best Adapted Screenplay and Mo'Nique winning the Oscar for Best Supporting Actress in 2010. It follows the story of 16-year-old Precious figuring out how to overcome poverty and abuse through education. Although she is a heartbreakingly quiet girl who turns inward to escape her demons, the power that she learns to harness by the end of the movie is inspiring.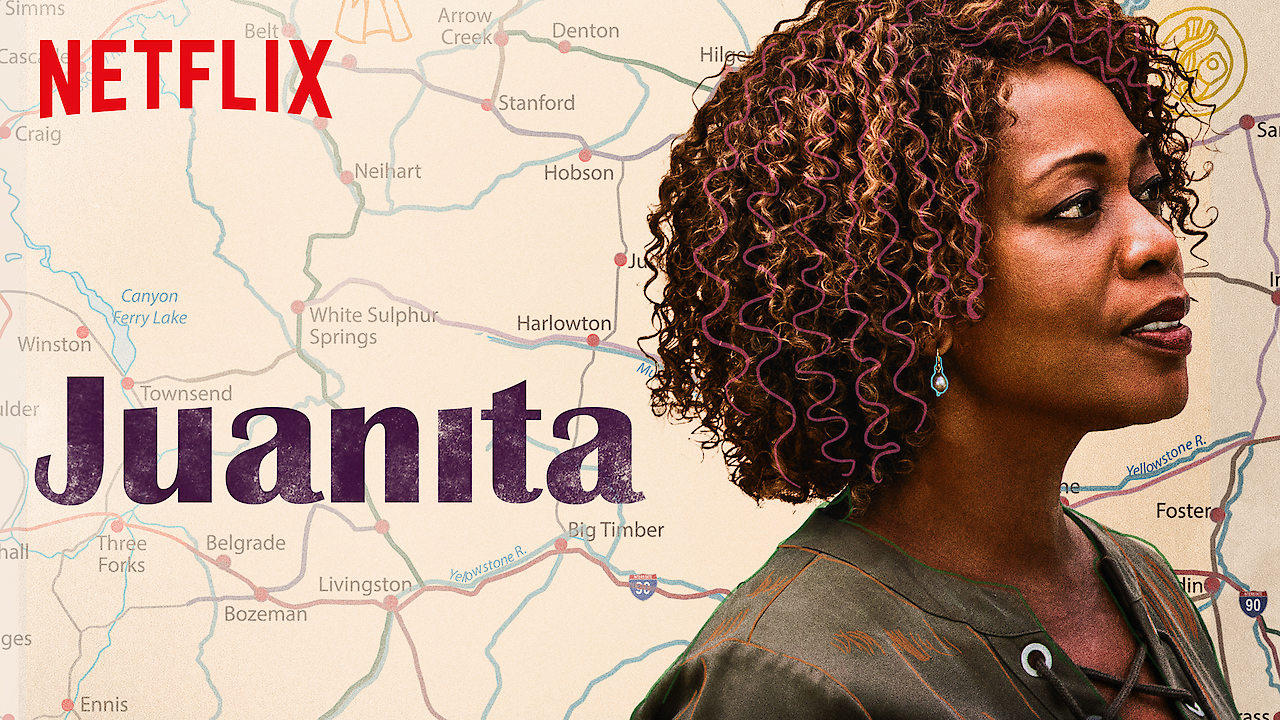 2. Juanita
Writer: Roderick M. Spencer (screenplay), Sheila Williams (book)
Director: Clark Johnson
Juanita is frustrated with her life and the state of her grown-up children, so she decides to leave everything behind and drive from Ohio to Montana in search of a new life. I really enjoy movies that focus on middle-aged women making big life changes, because they tend to deliver complex female characters, which is always a win, and this movie is no exception. It was written by Clark Johnson at the request of his wife and the star of the film, Alfre Woodard. If you're looking for a story full of heart and soul searching, this is the one.
3. Girls Trip
Writer: Tracy Oliver and Kenya Barris
Director: Malcolm D. Lee
Sometimes you just need to laugh and this comedy led Tracy Oliver to become the first African-American woman to write a film that grossed over $100 million. It follows the events of a group of female friends trying to reconnect while partying in New Orleans. The star-studded cast played off of each other so incredibly well that every joke was compounded into another until you are left crying from laughter. I mean, it has Regina Hall in it. Need I say more?
4. Selma
Writer: Paul Webb, Ava DuVernay
Director: Ava DuVernay
Right now, Selma is going to look very familiar to anyone who watches it. Not because we all know of Dr. Martin Luther King, Jr. and the march from Selma to Montgomery, but because we see similar struggles and thus actions reflected in our current society. Directed and heavily rewritten by the talented Ava DuVernay, this film shines a light on the painful fight against discrimination and racism that finally led to the signing of the Voting Rights Act in 1965.
5. Keanu
Writer: Jordan Peele and Alex Rubens
Director: Peter Atencio
Keanu is a hilarious film from the comedy duo Keegan-Michael Key and Jordan Peele, aka Key and Peele. It makes a mockery of racial and economical stereotypes all while trying to steal back an extremely cute kitty named Keanu. Each twist and turn leads to even more ridiculous circumstances that will keep you entertained throughout their journey.
Bonus: Alice
Writer: Krystin Ver Linden
Director: Krystin Ver Linden
It's important to continue to consume content created by BIPOC after the hashtags stop trending. Keep an eye out for the release of the recently announced historical thriller Alice, written and directed by the very talented Krystin Ver Linden. This will be her directorial debut, and it promises to have exciting twists. With Keke Palmer starring in it, it's bound to be fantastic.
Interested in more? Check out our review of the adaptation of Everything, Everything!
---
Cover image Photo credit: Atsushi Nishijima | Credit: Atsushi NishijimaCopyright: © 2014 Paramount Pictures. All Rights Reserved.Information extracted from IPTC Photo Metadata.